Why cyber insurance-as-a-service is well suited for reinsurers or insurers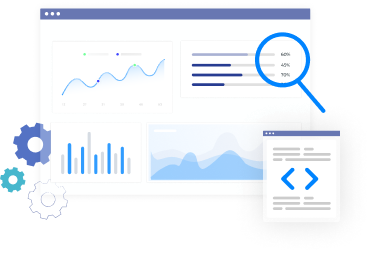 New technology has been a double-edged sword. On the one hand, it has heralded an age of rapid innovation; on the other hand, technology has created a new set of cyber security risks that businesses and governments everywhere must manage.
The challenge with cyber-attacks is that the rapid pace of change in the digital landscape. The increasing sophistication of cyber criminals makes standalone cyber insurance even more important because it is specifically written for this type of risk: coverage risks are wider, coverage limits are higher. Judging by the 29% increase in GWP between 2019 and 2020, it is clear that a growing number of businesses agree a cyber-specific policy is more suitable for today's environment.
To understand the threats of a rapidly evolving industry, carriers and reinsurers need to work together with cyber security firms to create policies that meet current market demands and boost customer confidence in the carrier.
PolicyDock rapidly synthesises disparate sources of information
To that end, PolicyDock helps cyber insurers manage the need to regularly update and integrate with different types of data sources. Our technology, trained with machine learning and artificial intelligence, can create one system of record from disparate sources of data i.e. channel and underwriting partners. The synchronised information can be updated easily via APIs.
From then on, every business in the insurance value chain will be flexible in who they integrate their APIs with, much quicker in launching new products or updating current ones, processing applications, visualizing data and trends.
Case study
Consider our experience working with a major reinsurer who wanted to offer a cyber insurance product digitally to its insurance partners. Each insurer used a different PAS which had its own data standards, making it impossible to monitor data in real-time. PolicyDock digitized the product into a white-label insurance-in-a-box solution for the reinsurer to provide to its insurance partners. These partners were able to provide a seamless quote and bind experience and customer portal to its policyholders resulting in an 80% rise in efficiency. Just as importantly, the reinsurer was able to monitor the portfolio in real time while automatically collecting clean, structured data, and generating reports on all policies. If the reinsurer had wanted to embed our APIs with a cyber security partner that would have been achievable as well.
Get your product to-market sooner; safeguard your data
The agility that microservices like PolicyDock delivers means product development times are greatly reduced. The setup and implementation process is also painless since the product comes pre-configured with the necessary insurance details and data connections. Moreover, the microservice is localised for your jurisdiction and your reinsurer or insurer's business partners do not need to upgrade their IT or legacy systems. Should cyber security verification become a prerequisite for all businesses, a system that is set-up in advance will offer the speed and dexterity necessary.
If any insurer or reinsurer wants to get in early on the rising cyber security tide, that move would be an astute business decision and one that would be easy to implement. After all, cyber security is a business issue that requires companies to sidestep risk and respond nimbly. While the sector is young compared to a mature cousin like property and casualty insurance, pricing for cyber risk is now a distinct line of business.
For more information, please contact PolicyDock here.
Related content: